Associate Editor

Dr. Garima Mathur
Qualification: — Ph.D, MBA , UGC-NET
E-Mail: — garima.mathur@prestigegwl.org
Contact No: — 0751-4097028
• Dr. Garima Mathur is Associate Professor in Human Resource Management with more than seven years of experience in the academic and research field. In all more than fifty national and international refereed publications including mostly research papers, cases published in European Case clearing House and conceptual articles etc are due to her credit. She has presented twenty seven research/conceptual papers in conferences and attended fourteen in house and outside workshops. She has also conducted state and local level workshops on "Techniques of Research Paper Writing". She has received her PhD. in Management from Jiwaji University on "Trust, Leadership and Commitment as correlates of Team Effectiveness: A Study of Service Sector". She is an approved guide of Jiwaji University, supervising eight students for pursuing their PhD . She is an active Member of Indian Accounting Association and Gwalior Management Association (Branch of AIMA). She has organized one National Case Writing Workshop and one International conference and published two volumes of edited book on "Post Recessionary Economy: Movers & Moulders of Changing World", Crescent Publishers, Allahabad. She can be contacted at garimanmathur@gmail.com

Dr. Ravindra Pathak
Qualification: — Ph.D, MBA ,M.Com.
E-Mail: — ravindra.pathak@prestigegwl.org
Contact No: — 91-9826112567
• Dr. Ravindra Pathak is Assistant Professor in Management with more than eight years of experience. His area of interest is Human Resource Management and OB. He Obtained his Ph. D. in HRM and MBA from Jiwaji University, Gwalior. He has authored / co-authored more than 25 publications in various international and national journals/ books. He is an active member of All India Management Association, Indian Society for Training & Development and Indian Accounting Association.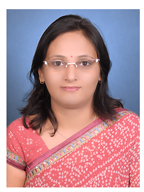 Dr. Richa Banarjee
Qualification: — Ph.D, MBA ,PGDM, UGC-NET
E-Mail: — richa.banarjee@prestigegwl.org
Contact No: — 0751-4097017
• Dr. Richa Banerjee (Ph.D, MBA, PGDM, B.B.A,) is presently working as Assistant Professor in Department of Management, Prestige Institute of Management, and Gwalior. she has more than 8 years of experience in teaching and research. She has published more than 25 research papers in reputed national and international journal He has presented more than 20 research papers and articles in various national and international conferences and attended various in-house and outside workshops. She has also attended the training program organized by certification body of ISO and a lead assessor of ISO. Her areas of interest are Organization Behavior, Human Resource Development, Business Legislation and Business Strategy. She can be contacted at richabanerjee123@gmail.com, richa.banarjee@prestigegwl.org.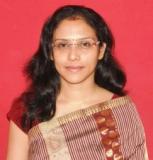 Asst. Prof. Chanda Gulati
Qualification: — MBA ,B.Sc.
E-Mail: — chanda.gulati@prestigegwl.org
Contact No: — 0751-4097020, +91-7879440096
• Chanda Gulati is associated with Prestige Institute of Management, Gwalior since January, 2012. She is working as an Assistant Professor (Management). She did Masters in Business Administration with Dual Specialization in Human Resource Management and Marketing fromVellore Institute of Technology, Vellore, Tamil Nadu. She has been in the education profession with PIMG for the last two years. Before joining academics, she was employed in the banking industry for 2.5 years as an Assistant Manager. She has authored/co-authored more than 10 publications as research papers and case studies. She has attended several workshops and conferences. She is organizing 6th National Research Methodology Workshop, 2014. She is the coordinator of Pragati Path, the Personality Development cell of PIMG.